KENYA – TANZANIA SAFARI TOUR
On this epic journey, explore some of the finest national parks in East Africa, from Kenya's Masai Mara to the incomparable Ngorongoro Crater in Tanzania. Keep your binoculars at hand on a trip to Lake Nakuru, a birder's paradise; and seek out lions, leopards, and elephants in the wilds of the Serengeti. In between safaris, learn about local customs on a visit to a Maasai community.
The lodge is located in the Masai Mara National Reserve, overlooking 1 800-square kilometer of rolling plains and woodlands that contain one of the world's richest wildlife sanctuaries. Few other lodges and camps can provide a setting like this. Your accommodation is on a full board basis including scheduled activities, park fees, and airstrip transfers on this Tanzania safari tour. The lodge offers the various needed amenities with comfortable touches.
What you should Expect
Kenya National Park fees
Tanzania National Park fees
Meals as stated in the itinerary
Scheduled game activities as specified
Accommodation as stated in the itinerary
Scheduled transfers as specified in the itinerary
Scheduled domestic flights as specified in the itinerary
Delivery: 6 DAYS -5 NIGHTS
Fees: ₦660,339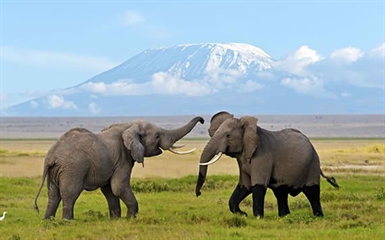 ---
Related Services