TAILOR-MADE ZANZIBAR LUXURY LOVEBIRDS SAFARI
A combination of a romantic Zanzibar honeymoon safari and an idyllic luxury tour in Serengeti will set the perfect for you two to enjoy exhilarating adventures and relaxation in equal measure. We've handpicked these beautiful settings for you so that the two of you can enjoy in awe-inspiring style. Witness the awakening of new life in the green plains of the Serengeti when the migration is calving, explore a treasure trove of year-round wildlife in the Ngorongoro Crater, and finally discover more about yourselves and each other with our selection of intimate experiences, including walking safaris and hot air ballooning. After your unique adventure, it's time to relax and enjoy the white sandy beaches of Zanzibar, and the magical sunset from a dhow. The blue waters and vibrant coral reefs are enticing, so why not swim with dolphins or delve even deeper with an exclusive scuba diving experience!
Zanzibar is one of the most exotically romantic destinations in the world.
What you should Expect
INCLUDED:  5 nights in an Ocean View room  Champagne on arrival  Light breakfast in room on balcony  Day trip and picnic  Sunset dhow cruise  Private beach dinner on one night of your stay
Delivery: 6 DAYS -5 NIGHTS
Fees: ₦985,580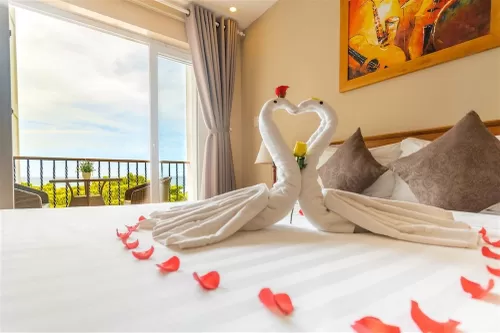 ---
Related Services